---
Highlights of Choose Your Voice
Choose Your Voice offers four action-packed units that comprehensively explore prejudice, stereotypes and historical oppression. Students will learn from a variety of media, lessons, activities and discussions, with opportunities to brainstorm, share and compare, participate in class discussions and create graphic organizers. In original five-minute documentary videos, narratives of historical events are described first-hand by survivors.
Written by teachers for teachers, the lessons that follow are easy to use, thought-provoking and powerful. Minority groups such as Jews, Muslims, Sikhs and First Nations are represented in the resource to offer students a wide range of perspectives and well-rounded education on the topics presented. Students are encouraged to speak up against all injustices and not be bystanders.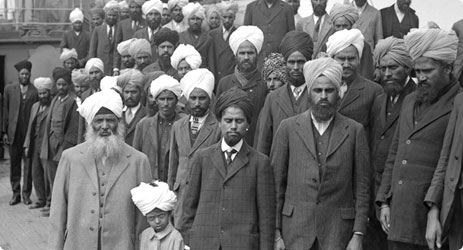 ---
Curriculum Connections
Choose Your Voice supports learning outcomes for grades 6, 7 and 8. View curriculum connections for each Canadian province and territory.
For higher grades, visit the Voices Into Action site.
All resources are provided free of charge, and include:
Award-winning videos with compelling messages about the dangers of antisemitism and racism
Lesson plans with multiple activities
Fact sheets, featuring incidents involving a range of racial minorities, support the goals of the lessons
Why do we ask you to register?
Registering provides us with valuable information about the educators and schools using our programs as well as the number and age of students the programs reach. This helps us to ensure continued support so that we're always able to provide programs free of charge. Registering also enables us to keep you up to date on program changes. We will not share your information with anyone.